About the Publisher
Analytics Press teaches critical thinking skills by publishing books, course materials, and software, and by organizing seminars and workshops. Read more details here. If you have any questions about Analytics Press or about this book, please contact us.
Also from Analytics Press

The 2d edition of Show Me the Numbers (June 2012) teaches how to display quantitative information in tables and graphs, starting with key principles and walking you through myriad business-oriented examples.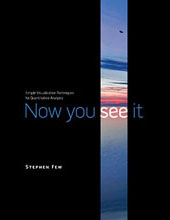 Now You See It (June 2009) teaches simple and practical ways to analyze quantitative data graphically that can be used by people with little statistical training to discover and make sense of trends, patterns, and exceptions.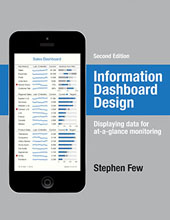 The revised and updated 2d edition of Information Dashboard Design: Displaying Data for At-a-Glance Monitoring (August 2013), exposes common problems in dashboard design and describes best practices in great detail.
Cold Cash, Cool Climate (February 15, 2012) is focused on application of data and analysis methods to a particular issue (solving the climate problem) for a specific business audience (entrepreneurs and investors).